Mini Pecan Pie Muffins
(recipe courtesy of Jane Doiron, Make-Ahead Meals)
1 c light brown sugar
1 c pecans, chopped
1/2 c flour
2/3 c butter, melted
2 eggs, beaten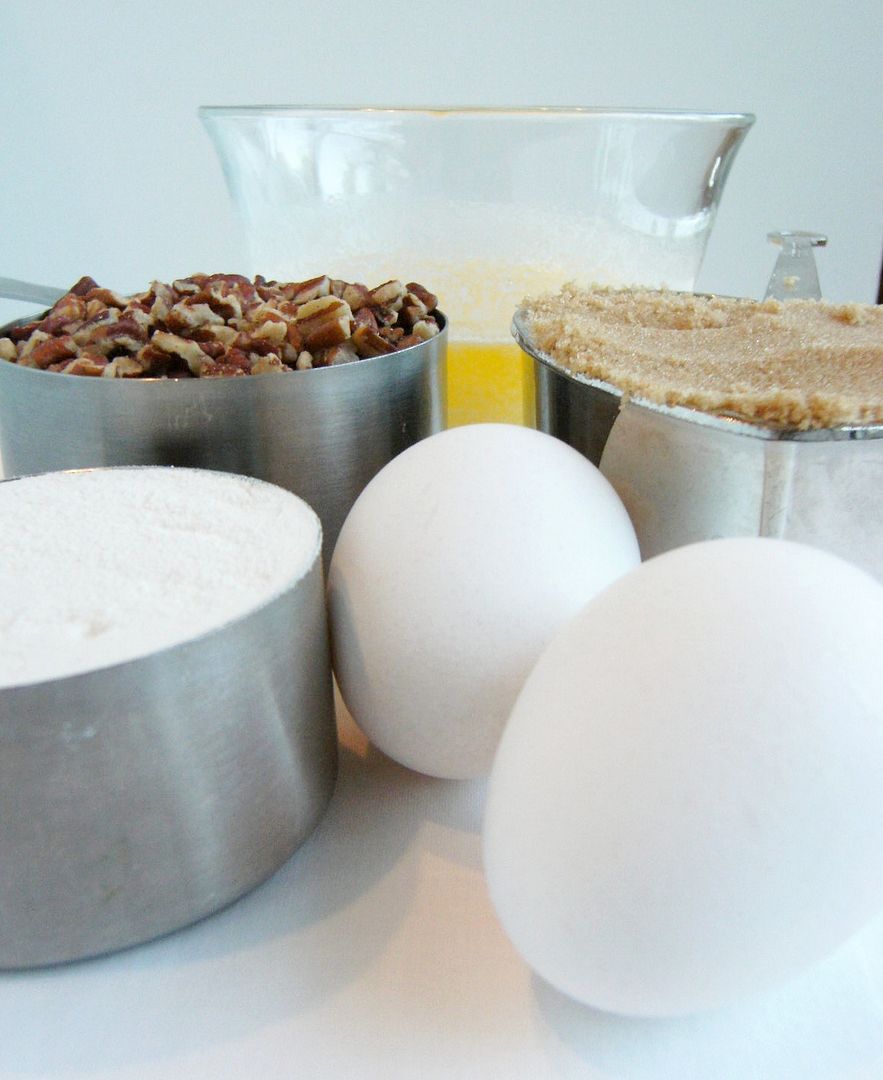 Spray 20 mini muffin cups with nonstick spray
(I used butter)
; set aside. Preheat the oven to 350.
In a medium bowl, mix all of the ingredients together. Spoon the batter into the muffin cups evenly.
Bake for 18-20 minutes. The edges will be crispy. Do not overbake. Remove the muffins and cool on a wire rack.
~Freeze~
When the muffins are completely cool, place them in a freezer bag and freeze up to 2 months.